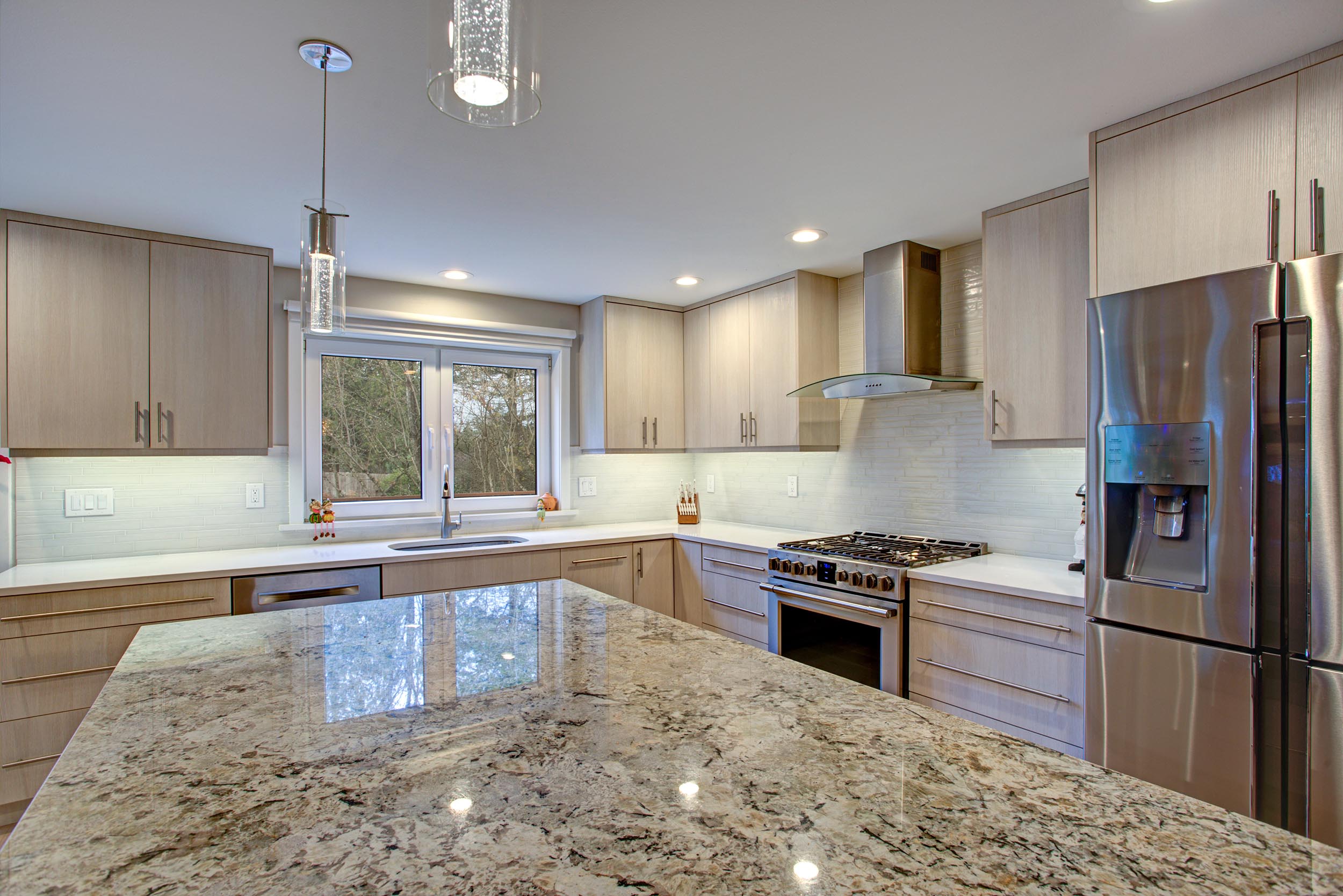 Granite, Quartz, and Marble Countertops
When it comes to selecting the ideal countertop for your space, Masterpiece Granite understands that the decision can be overwhelming. With our wide range of options, including quartz, granite, and marble, we are here to guide you through the selection process, helping you make an informed choice that suits your style, functionality needs, and budget.
Granite Countertops
Known for its natural elegance and unmatched durability, granite has long been a favorite choice for countertops. Each slab of granite is unique, boasting its own exquisite patterns, veining, and colors. This natural stone is heat-resistant, scratch-resistant, and can withstand daily wear and tear effortlessly. Granite countertops bring a touch of luxury to any space, creating a focal point that exudes timeless beauty. Granite countertops are an investment that enhances both the aesthetic and resale value of your home or business.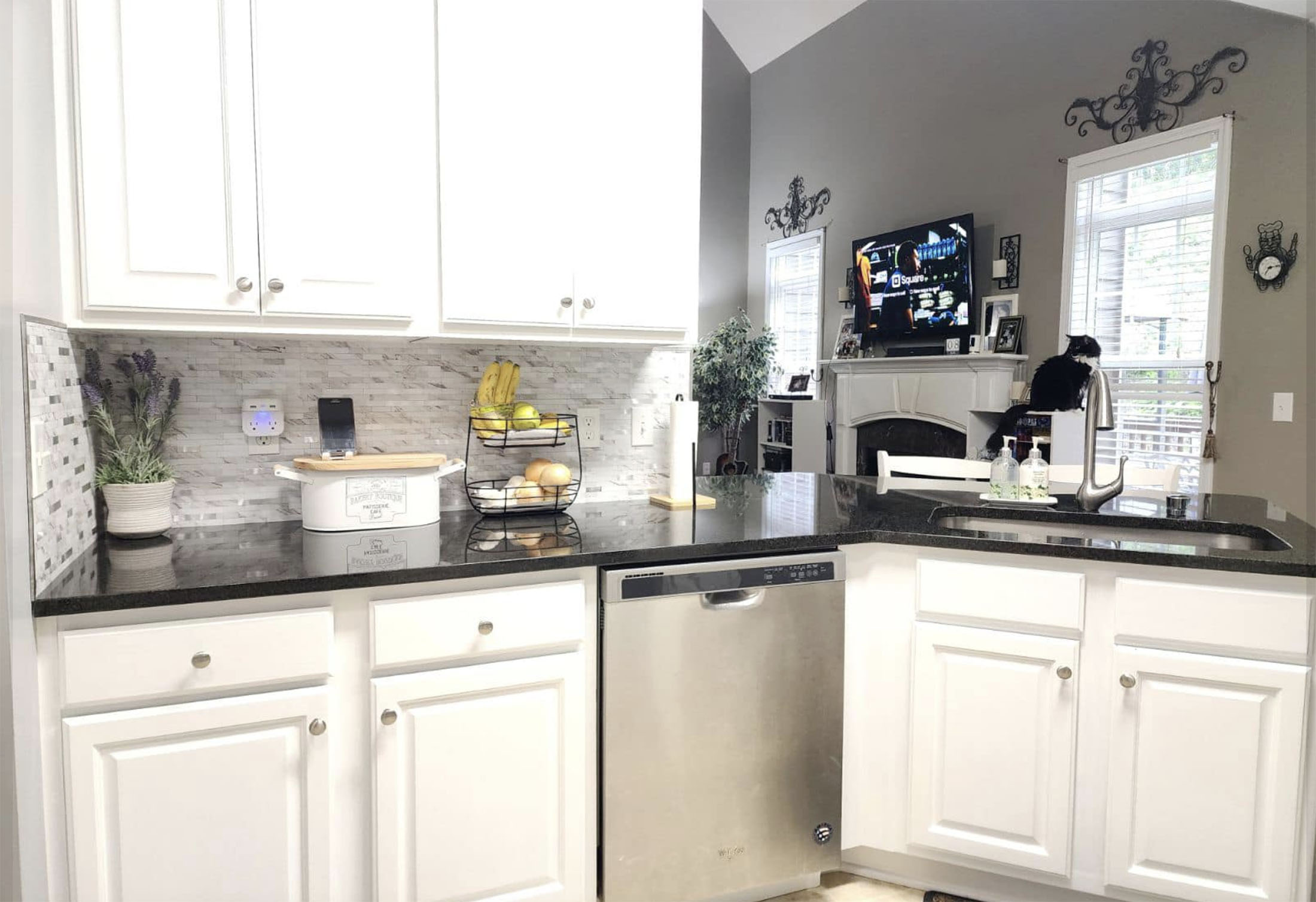 Quartz Countertops
Quartz countertops offer a perfect blend of beauty and durability. Engineered using a combination of natural quartz crystals and resins, these surfaces are non-porous, making them highly resistant to stains, scratches, and bacteria. With an extensive array of colors, patterns, and finishes available, quartz allows for versatile design possibilities, whether you're aiming for a modern, sleek look or a timeless, classic ambiance. Enjoy low maintenance and effortless cleaning, as quartz countertops do not require sealing and are exceptionally easy to care for, making them an excellent choice for busy households or commercial spaces.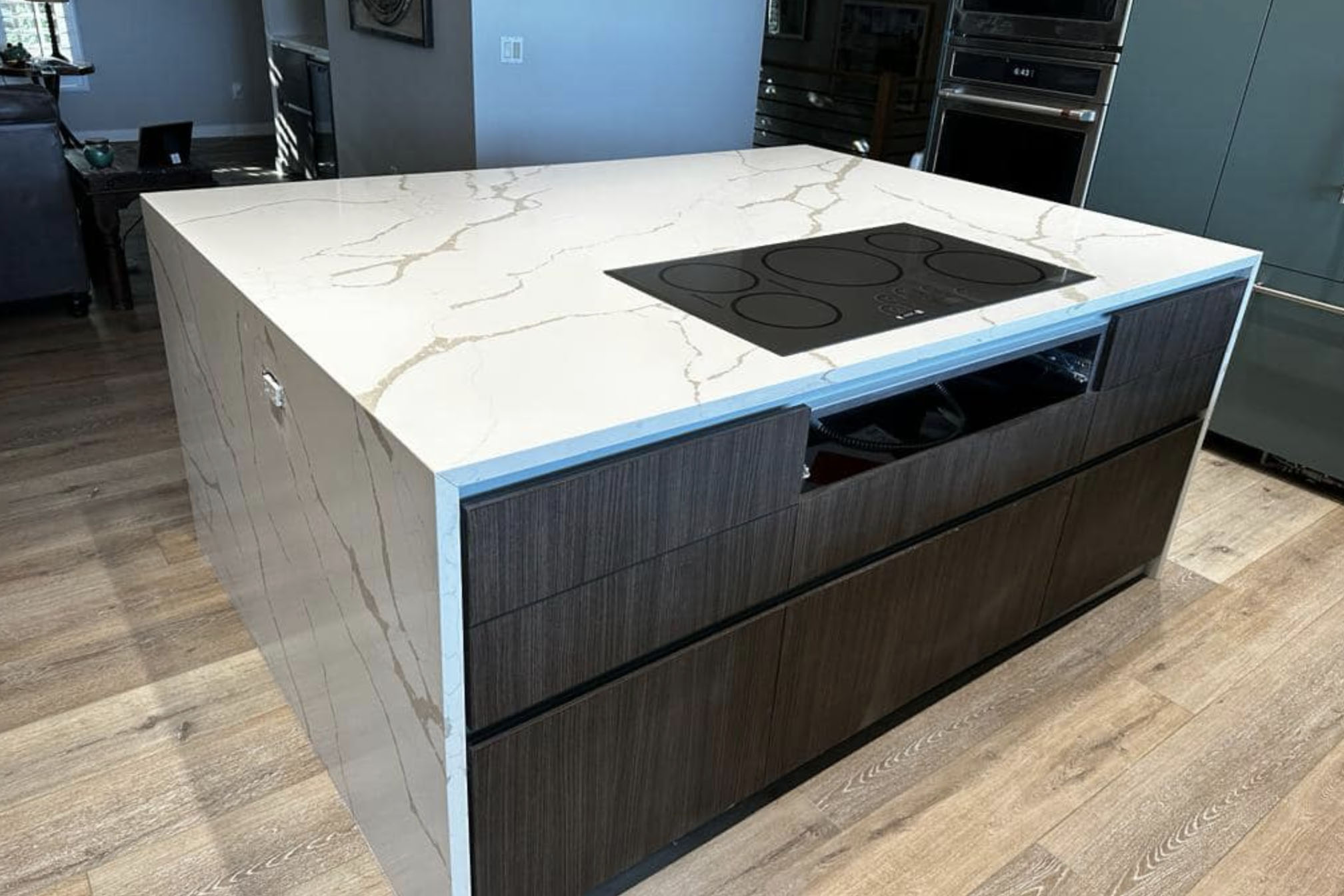 Marble Countertops
For those seeking the most interesting visual patterns, marble countertops are a good choice. As a natural stone, each slab of marble is distinct, offering a one-of-a-kind masterpiece for your space. Marble's unmatched beauty and timeless appeal make it a popular choice for all kinds of kitchens, bathrooms, and other areas where aesthetics are paramount.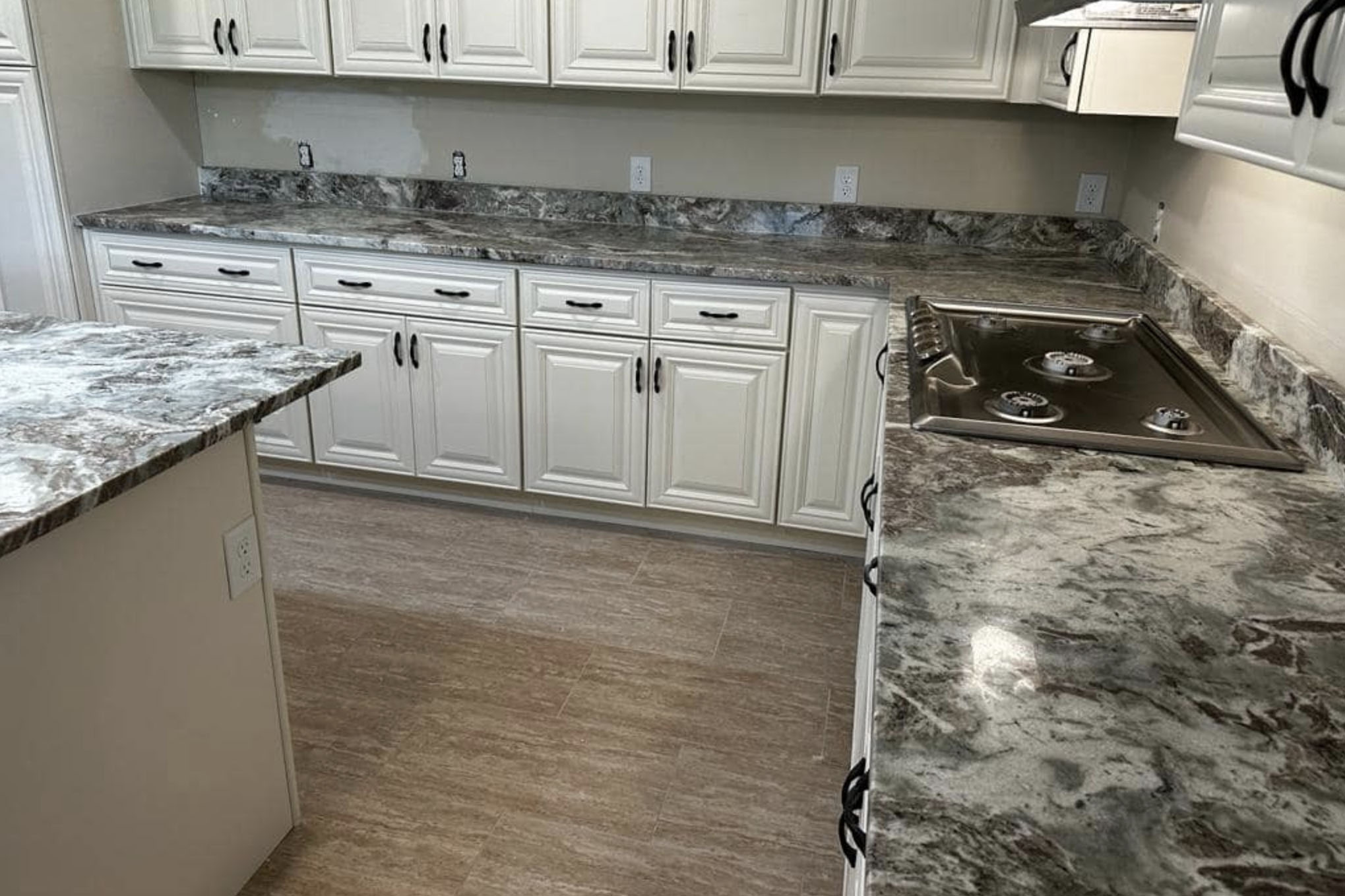 At Masterpiece Granite, we understand that choosing the perfect countertop material is a significant decision. Our knowledgeable experts are here to assist you, providing personalized guidance based on your preferences, lifestyle, and project requirements. Explore our extensive collection of quartz, granite, and marble, and let us help you create a breathtaking space that showcases your individual style and elevates your environment to new heights of beauty and functionality.